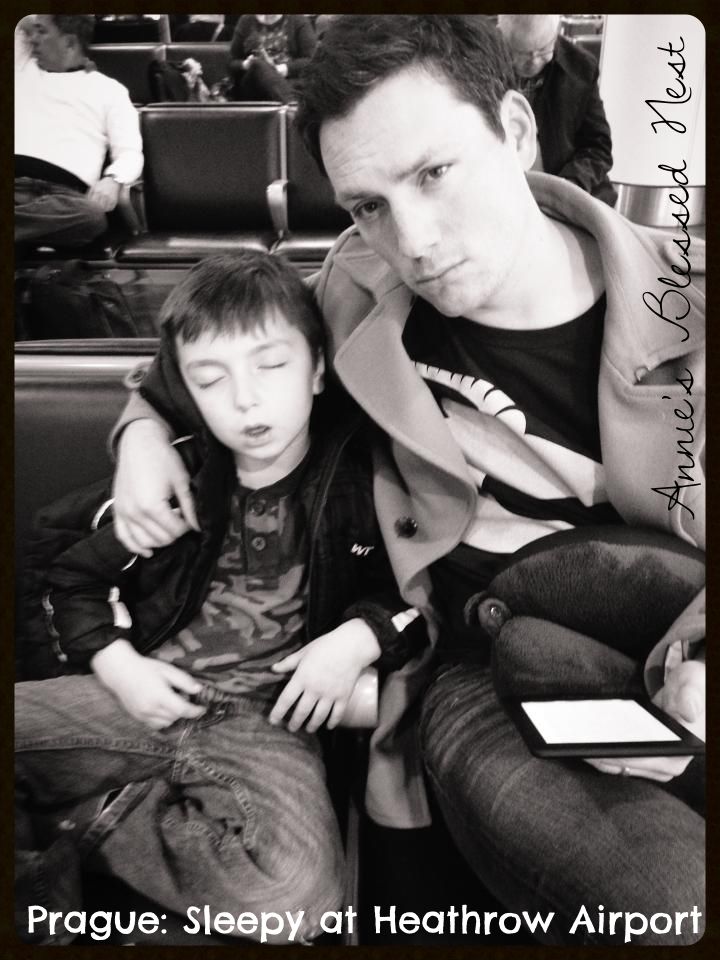 I'm on the last of three very exhausting plane rides, but we're almost there, and I am very happy. Friday we flew from DFW to Dulles, while Michael flew to Chicago. Then we met up in London, although Samuel and I were late for our connecting flight to Prague. Like a good daddy, Michael waited behind, and now we're all on the same flight together on our way for an adventure. We travelled for a total of about 24 hours if you count our layovers and taxi ride to the hotel. I only slept about 15 minutes (in about 5 minute increments).
Samuel has a 100.3 fever (I guess it came back from lack of sleep), but he's being a trooper about it. I'm hoping he can get a good night's rest and feel better in the morning.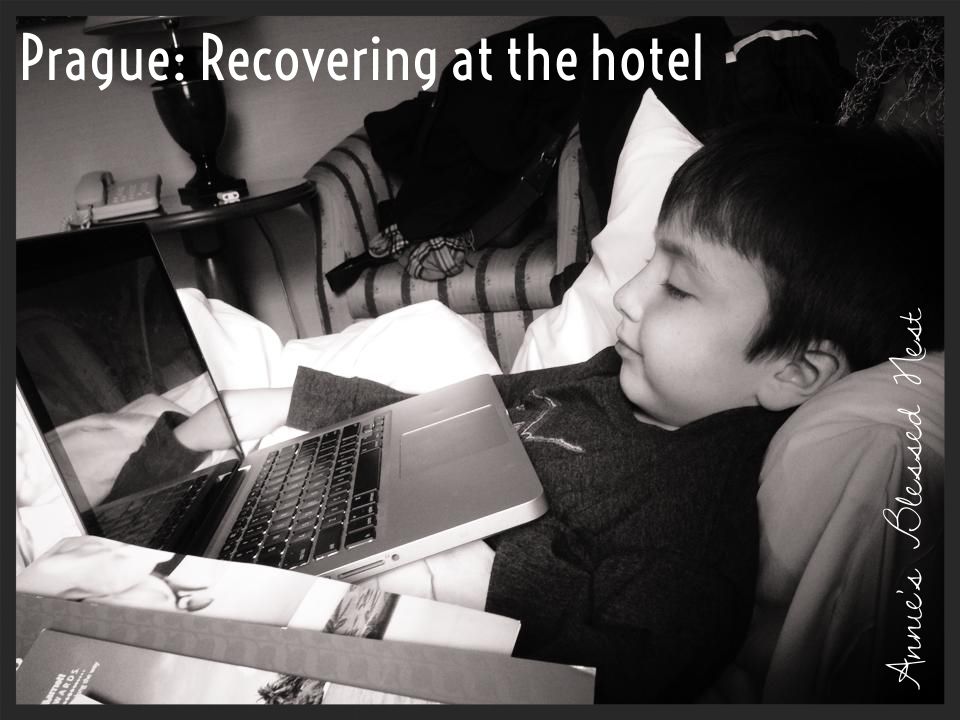 During our layover at Heathrow, Michael and I were discussing foreboding joy. That's this:
Yay, we're going to Prague…but we have to leave poor little Levi and Isaac behind, and what if something happens to someone while we're all apart?
Or try this one: Yay, Samuel's taking his first international flight….but what if it crashes?
Or this one: Yay, we'll come home to a finished house with stained wood floors….but what if the wood buckles and we have to start all over.
(After Sunday breakfast at Cafe Louvre we decided to keep Samuel home the rest of the day and try Monday as our first tourist day.)
Turns out you're not crazy if you think like that. Pretty much everyone has those feelings and thoughts, but it's what you do with them that matters. In her book
Daring Greatly
, Brene Brown, PhD claims that foreboding joy is one of three major deterrents to vulnerability, which she claims is the key to wholeheartedness.
It was timely that he read that because foreboding joy always tends to accompany really cool things in life.
Can you guess the greatest combatant of foreboding joy? Gratitude.
I love that. Such a great reminder for me while I'm on this trip and Samuel recovers.

More Prague pics to come! Just pray for Samuel to get better, pleeeeeease!!!!

P.S. Yes, those are all iPhone pics because guess who forgot to charge her DSLR camera batteries before she went on a little trip to Europe?