As I've mentioned, I've done a lot of adapting my trip to suit a 6 year old. I will
not,
however play the martyr card. :-P In reality it's kind of nice to have an excuse to slow down.
Last year
Michael told me that he didn't like how unprepared I was. We got here, and I didn't really have a solid plan, so a little bit of time was "wasted". So this year I was way over-prepared and had a ton of events mapped out and some even booked already. I knew it was a good sized load, but I thought Samuel would be up for it. That was before I knew he'd get sick and before I knew that a wicked cold front was moving through.
To say that it's been cold is an understatement for this Texan. Yesterday's high was 27F and today's was a balmy 30F. Normal is about 15 degrees warmer. (And I just saw that it's 78 and sunny at home.)
My tricks for traveling with my sweet 6 year old so far are:
1.
Don't hold tightly to plans.
It's really not about me on this trip; it's about him. There's no sense in forcing a tour down his throat if he's going to kick and scream about it. I'm just trying to find the common thread in things he finds enjoyable and go with it.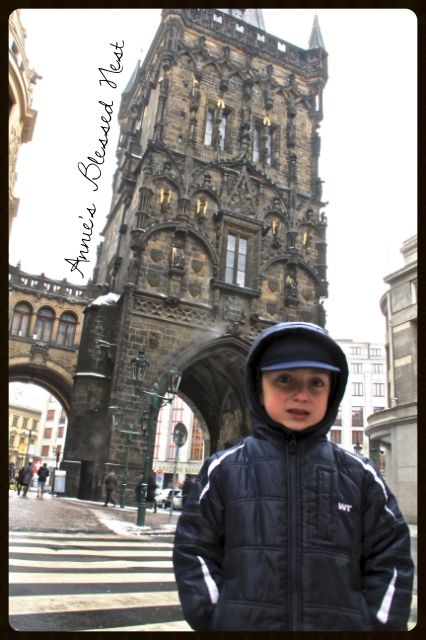 2.
Walk slowly.
If Google says it takes 20 minutes to get there by walking and Metro, then I give us an hour. He doesn't care who sees him; he will throw a screaming fit if I make him run when he's tired.
Lesson learned!
Plus, I get lost about five times per outing, so I gotta make time for that, too.
3.
Dress appropriately.
We have a ton of clothing on, but it still feels like we need more. If he's unbearably cold, then forget it. We just have to stop for hot cocoa. I'm also trying to find as much indoor stuff to do, but we still have to walk to get there. In hindsight I should have bought him new winter gear, but there was no way of preparing for a freak cold storm.
4.
Have him keep a travel journal to record everything he has learned and done that day.
This helps him to see the importance of it all and helps him solidify his memories. He loves it, too. This can be adapted to whatever your own kid enjoys doing. Samuel draws a short story and a picture.
5.
Keep change on me to be able to go to the bathroom whenever needed
(you have to pay for it in most public places). And don't pass a bathroom without asking if he needs to go.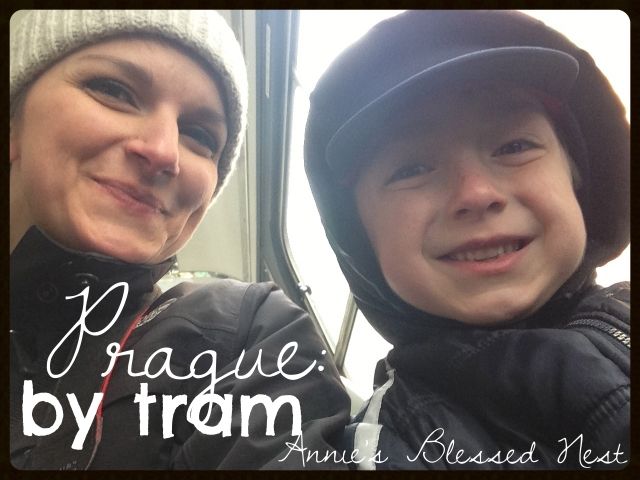 6.
Make the mundane an adventure.
Yesterday the front desk lady told us about this dino park at a mall clear across town. We got there no problem, but it was closed, and then we couldn't find the subway station to get back. We ended up walking circles through a neighborhood and talked about the differences between Prague and our city and what it would be like to live somewhere else and why we love where we live. It was a great experience - thrilling, scary, and interesting.
Thinking about these things that I've listed is really helping me to chill out a little as a parent. I'm reminding myself that things don't have to be perfect. Things will work out if I'm intentional.