Wow, it's really hard to believe it's been 5 years since I started blogging! Michael is actually the one who introduced me to the blogosphere. He had a blog, and we had a baby blog for Samuel. So I started blogging on My Space. My Space, y'all! Dude! I remember having terrible insomnia during my pregnancy with Levi, so I started blogging. I later imported all of my posts to blogger.
Some of the other bloggers that started around the same time as I did:
Thrifty Decor Chick
Simple Mom
Stuff White People Like
Stuff Christians Like
...and many others that have been way more successful than my little blog.
You might be asking yourself why I continue on with such little success. Meh, you gotta point. But I've always said that this is just a hobby - a creative outlet.
I read enough good blogs to know how I can make my blog more successful; I just don't want to do it. I really didn't ever want it to take away from my family or my home. The whole thing is just a little time consuming to go from a blog that your family and friends enjoy to a blog that brings in an income. And to make any amount of money at all on a blog, you have to do a LOT of busy work. It's more beneficial for our situation that I not take away from Michael's work experience (we're so 1950s, and I totally love it).
Okay, so now that the disclaimers are over (disclaimers, by the way, that my art professors NEVER let me give when I showed my art), let me take your down a little trip down memory lane. I'll show you some of my favorite posts over the years. This is NOT an exhaustive list because it started taking kind of a long time to look through all of them, and I was getting anxious to hit "publish". ;)
FUNNIES
Poop
- pretty self-explanatory, this one
Big Baby
- nothing like a little pregnancy hormonal rage
We think kids are a blessing
- This was a pretty unforgettable moment.
Poop Mud (funny life lesson at the end)
Life Lessons That Stick Out
Love and Tornado Alley
- Nothing like a tornado to make you think about life and the ones you love
Super Mom in Hindsight
- Wisdom from empty-nesters
Having Christmas Bliss
- I have thought about this post for every holiday since I wrote it, and it has brought me so much joy out of holidays that I used to be so stressed out with.
Finding Contentment in My Home
- This only sticks out because it involves me eating my own words.
Projects Fails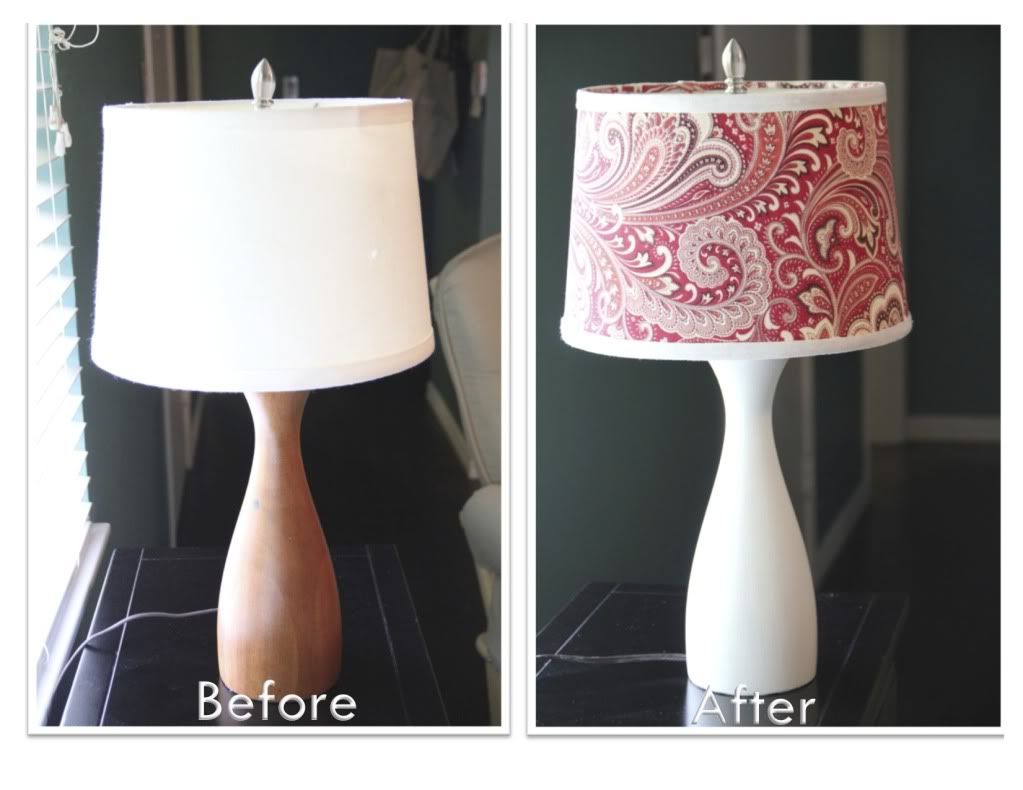 Lamp Overhaul
- I totally miss the way it looked before. I should have left it alone. The result was kinda cheap looking. It taught me to only change something up if you are CERTAIN that it will improve its look by doing it well and not hastily.
Nailhead Ottoman
- I LOVED this...until Samuel was jumping on top of it and broke it. It taught me to think about the durability of things for their uses before jumping into a project (punny).
Favorite Projects and Recipes
I literally love every single recipe on my Recipes page. They are all amazing (ahem...to me, at least). My goal, however, is to get better at food photography. I'm studying up, so get hungry!
My Second Favorite Overall:
To dispel any rumors...
- This post should have never happened...using good judgment. If I could do it all over again, I wouldn't have written it at all. But when I see that post in the sidebar of my blog as the third most viewed blog, (not just because of Google searches like the first two; a gadget does the list, by the way, I don't personally look up the stats), I look at it with the same sort of affection that you might look at a terrible scar on your body. I was in a time of my life that caused a lot of self-reflection that, as a result, made me very raw and broken at my defects of character. I learned a lot, and I changed a lot after that post. And I have this post to look at as a symbol of healing (as ongoing as it may be) from those insecurities and shortcomings. ** And that's all I will say about it. ;) **
My Favorites Overall
If you're a new follower, a long-time follower, a fellow blogger, or a family member or friend, thanks for following me on this adventure of life and learning and growing with me. I am truly honored and humbled to write words that you would want to read.
And remember that you can always like me on
Facebook
and follow my boards on
Pinterest
!!!
Love ya; mean it. ;)