I really didn't mean to paint a picture of great discontent in my house with my last post. I'm really not unhappy, and I really do love my home. I was just trying to give the reasons for which we were discussing moving last year. I could recreate the list of reasons why we wanted to move, but I thought it might be more conducive to my new resolve for contentment if I gave you some reasons for which I love my house. So here it goes:
1. All of my kids were brought here when they were born, and this is the only home they've ever known. I'm not sentimental, but it's cool.
2. My mother-in-law lives right across the street, so it's nice to not only see her but to crash the get-togethers when everyone else comes over to visit her. It keeps us in the loop more, and my kids know their family a lot better as a result.
3. I've almost succeeded in remodeling every single surface in the interior of the house, save the kitchen cabinets and counters. That means that it's totally custom! I have it looking so that it reflects our family-vibe well, and it's always morphing to fit our needs or whims. (And honestly, I don't have the patience or the energy to remodel another bigger house.)
4. It's small, but that means there's less to clean. It also means that the kids are easier to keep track of.
5. I love my hardwood floors. And the expense of putting them in a new house (with more square footage) isn't appealing.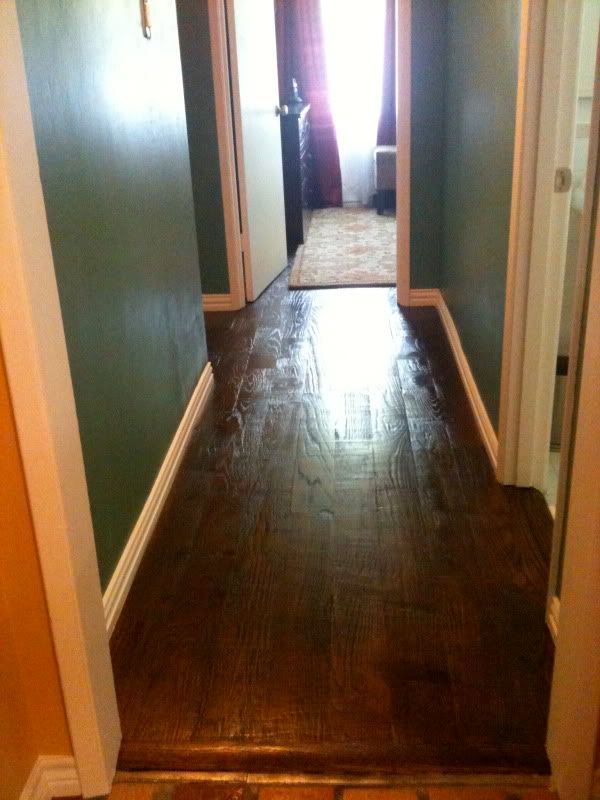 6. The elementary school that the kids will all go to is one of the best in our town. People transfer from all over town to go there, which means there's high parent involvement, too.
7. Living in a small house forces us to live simply, and living simply is such a great value of mine that I really am grateful for that. I love that every furniture purchase or organizational task has to be thought out with great effort and detail so as to maximize usefulness and minimize space costs.
8. I just like old houses and old neighborhoods. I feel like the houses are well built, and I like that there are grown trees in the neighborhood. I also like that there is little risk in terms of where the neighborhood is going. It has a track record. I also like that there are other people just like us in the neighborhood that like old houses and remodel their homes all crazy like us, too.
9. Did I mention it's paid off? I love having money to do other things, as I mentioned in my
previous post
.
10. Contentment is so important for me and my sanity and my marriage. And, for me at least, it's such a slippery slope in regard to wanting and getting more. And that doesn't mean that if I get a bigger house I'm going to just want an even bigger one after a few years, but if I don't practice contentment, then that could very likely happen. That's pretty much a major reason that our country is in the shape that it's in - people kept wanting more and getting more. So instead of tempting myself with that slippery slope, I think I'll just practice contentment instead, because you know what, I have a pretty great life. :)