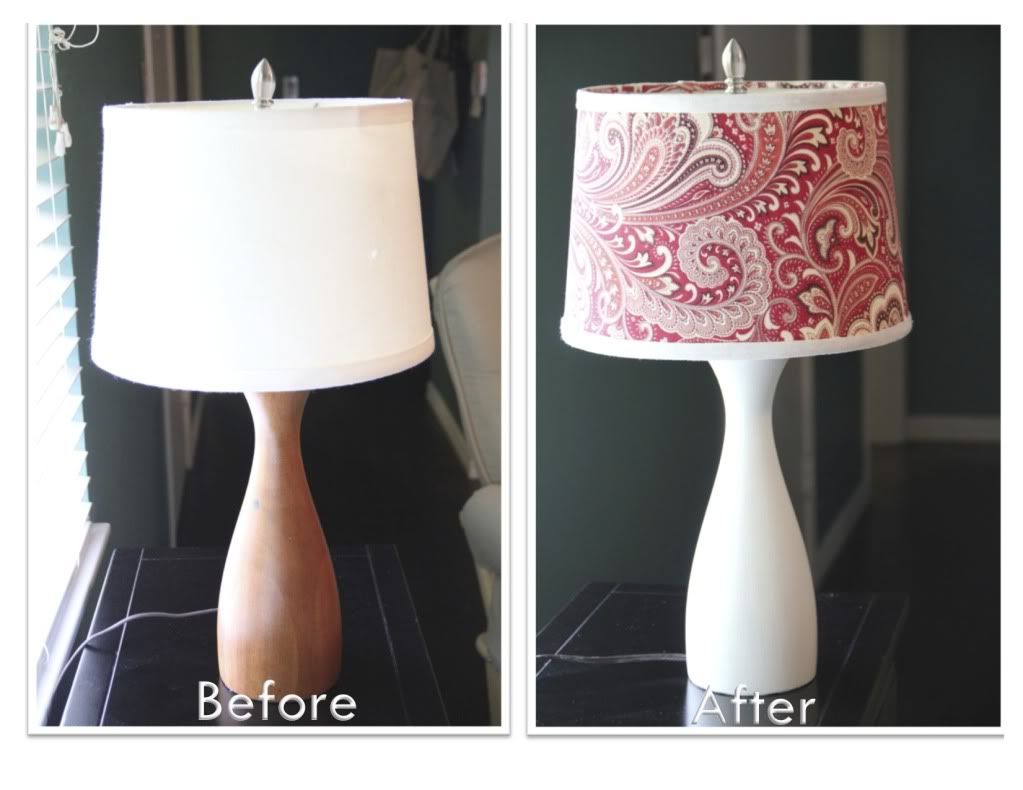 What did I do today? Funny you should ask. It was a rainy day, and we were stuck inside, so I decided to overhaul my lamp. :) I saw this
blog
, and I thought it was such a good idea, and more importantly, I already had all of the supplies that I needed (no money, no trip to the store). It went quick, too! That's the best part.
I'm not going to tell you how I did it all, because if you want to do it, you should go to the
tutorial
that
she
links to for in depth directions. I will tell you that I used hot glue for the ribbon and underside gluing. I also used some spray glue adhesive for the fabric to stick to the shade. Using hot glue was a mistake, though, because it made it too lumpy. :( Shoulda used fabric glue, but I was too impatient (three kids and all).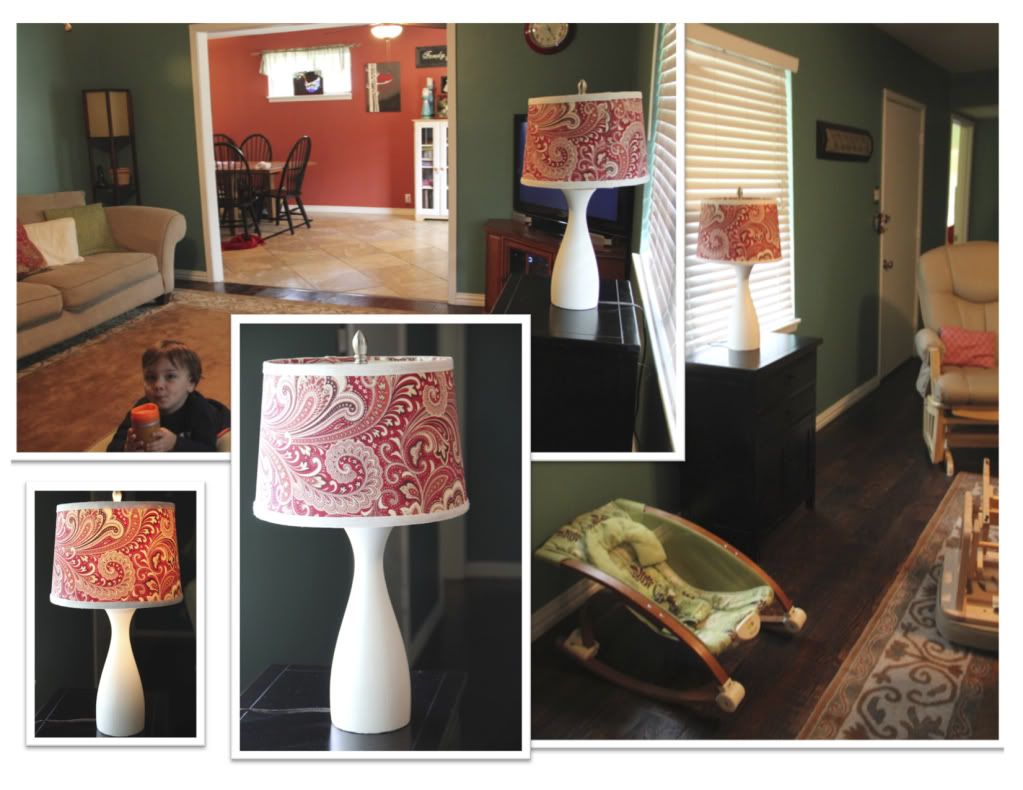 So what's your honest opinion?